Deductibles generally determine what a policyholder's financial responsibility is for a covered claim. When a deductible applies, the policyholder usually must pay the deductible out of pocket before the policy will pay on a covered claim. Whether a car insurance deductible applies to a claim depends on several factors. If you're a driver in Massachusetts, here's a look at when you'll probably have to pay your policy's deductible and when you might not need to.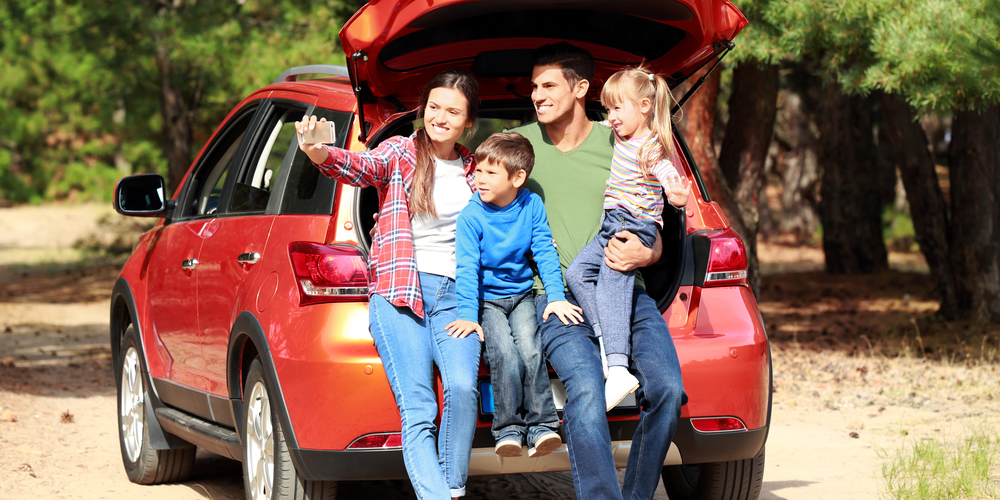 When Do I Pay My Car Insurance Policy's Deductible?
Non-Accident Incident: Probably Paying
If your vehicle is damaged in an incident that's not a multi-vehicle accident, you'll likely have to pay your policy's comprehensive coverage deductible. Damage that your vehicle sustains in covered incidents that don't involve other vehicles usually fall under comprehensive coverage. For example, break-ins, vandalism, fires and hitting wild animals are frequently covered by auto insurance policy's comprehensive coverage.
(Often, drivers set their collision coverage and comprehensive coverage deductibles to the same amount. The deductibles don't always have to be equal, though.)
Broken Glass: Might Not Be Paying
There is one notable exception to the above guidance on comprehensive claims. Some auto insurance policies in Massachusetts include full glass coverage, which typically removes any deductible that might apply for claims that involve only broken glass. When offered, this is usually provided as an optional protection. If you get it, you might not have to pay any deductible if a window or the windshield is broken.

At-Fault Accident: Probably Paying
Should you ever be in an at-fault accident, be prepared to pay your car insurance policy's collision deductible. Damage that your vehicle sustains during multi-vehicle accidents that you cause usually fall under the domain of collision coverage, which is why this coverage's deductible will probably be applied to your claim.
(Liability coverages in auto insurance policies usually don't have deductibles. In most cases, you won't have to worry about paying a deductible for damage caused to other people's property or injuries caused to other persons.)

No-Fault Accident: Probably Paying
In a no-fault accident, neither driver is deemed to be fully responsible for the accident or any damage sustained. Therefore, you usually can't file a claim against another driver's policy for a no-fault accident.
If you need to file a claim for damage your vehicle sustains during a no-fault accident, you'll likely have to file the claim against your own policy. Expect to pay your collision deductible.
Not-Your-Fault Accident: Possibly Getting Refunded
If you're in an accident that another driver is deemed to be at-fault for, you theoretically shouldn't need to pay your auto insurance policy's deductible. Any damage your vehicle sustains should fall under the other driver's liability coverage since they're responsible for causing the damage. Theory doesn't always play out perfectly in practice, though.
In some cases, these types of claims are easily settled and processed quickly. When they are, a check for your vehicle's repairs is usually quickly written. You typically don't have to pay your policy's deductible.
In other cases, these claims can be complicated to sort out. Determining that the other driver is at fault can take time, and it's common for the other driver's insurance company to not pay on any claim until fault is fully established. In the meantime, it's frequently not possible to wait for your vehicle to be repaired.
With these latter types of claims, you normally have the option of waiting until a claim is fully settled to get your vehicle repaired. Assuming you don't want to wait that long and have the necessary coverages, there is often another course of action you can take:
File a collision claim against your own insurance policy and pay the deductible

Use your deductible and insurance payment to get your vehicle repaired

Let the insurance companies determine who is at fault

Have your insurance provider collect the full claim amount from the other driver's insurer

Be reimbursed for your deductible amount by your insurer (from the funds they collect)
Thus, you may ultimately be reimbursed for your deductible, but you might have to pay it initially in order to get your vehicle repaired promptly.
Ask Your Massachusetts Car Insurance Agent
Sometimes determining what coverages and deductibles apply is complex. For help filing any car insurance claim you have and determining whether you'll need to pay a deductible on the claim, contact a Paul T. Murphy Insurance agent.